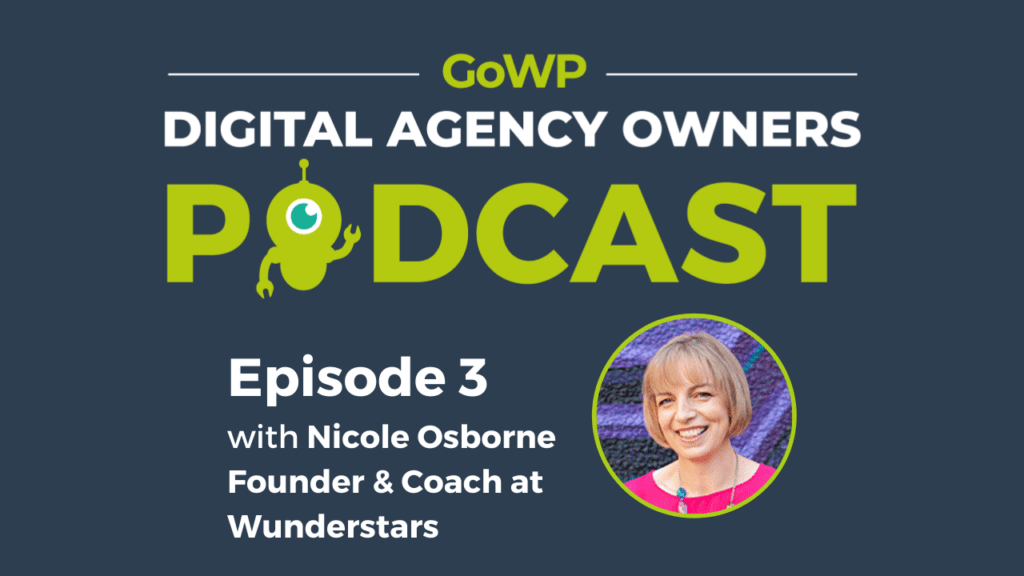 In this episode, we welcome Nicole Osborne, founder & coach at Wunderstars. She's a coach specialized in one-on-one business development and marketing coaching for digital agency owners. We talk about the importance of telling your story, how that helps you stand out and much more.
Join our Digital Agency Owners community!
A highly vetted group with over 1,800 agency owners, where you can validate and workshop ideas, get access to exclusive webinars and discounts, and be part of meaningful conversations: https://bit.ly/2ZktmkY
Listen to episode 3 of GoWP's Digital Agency Owners Podcast:
Castos, Apple Podcasts, Spotify, Amazon, Stitcher, Castro, Pocket Podcasts, or Google Podcasts!
Learn more about GoWP's Digital Agency Owners Podcast.
Learn more about our Dedicated and Outsourced services.